Fenceworks
Average rating:
27 reviews
Jun 5, 2018
Thank You
Just a quick note to say thank you! The guys came back out on Wednesday AM and fixed the gate. It looks great and we couldn't be happier! Thank you so much and again, the 3 young men were wonderful- great representatives of your company!
Apr 24, 2018
Crew was very professional
Good morning! My fencing Is super and surely helping this am in the rains and keeping them off the fields!

Your crew was very professional, easy to talk to, patient with my curious horse Izzy, and had a much needed sense of humor.

Thanks again 🙂
Katie
Nov 20, 2017
Exceptional Job
The fence looks fantastic and the guys did an exceptional job. They are a great crew. Very pleasant and accommodating.
Oct 24, 2017
Better then expected
Dear Sean,
I can't express how impressed I was with you and your company. Please don't hesitate to ask if I can be a referral to you on future jobs. You and your guys did more than I expected which doesn't happen often!!
Thanks again
Oct 24, 2017
We love it!
The fence came out awesome--we love it!! The crew was amazingly focused on getting everything right!!
Sep 8, 2017
Couldn't be more pleased
I initially started getting inquires about fencing in my property from a purely informational standpoint - I wanted a ballpark price range so I could start to think ahead to next year.
The estimator, Jeremey, came out and was beyond knowledgeable and friendly; he answered all my questions and ran through every option I had for fences (I wanted to utilize more than one fence style). He was able to get my quote back to me within a day, and not only was the whole interaction so pleasant, but the price was so good I ended up saying "let's do it."
The work itself happened within only a short few weeks - the operations manager, Sean, was just as thorough, friendly and accommodating as Jeremey - including addressing every last minute, unexpected question or concern I threw at him during the two day install. His team worked quickly and very thoroughly (even in bad weather).
I wouldn't hesitate to recommend this group to anyone, or use them again in the future.
Thank you all so much for your help!
Sep 4, 2017
Excellent job again!
We have had Fenceworks out for several jobs for us over the years; some big, some small. Each was done with our complete satisfaction. Every member of the Fenceworks team we have had the occasion to interact with is polite as heck and has provided fantastic customer service. They will do what it takes to get the job right, and we look forward to working with Fenceworks again in the future. Thanks again!
Sep 4, 2017
Awesome
The best job and the crew did an excellent job and so fast. Can't say enough about them. I would recommend Fenceworks to anyone. Job WELL DONE!!!!
Aug 23, 2017
Thank you!
Thanks for the delivery and all your kindness! Materials being installed today! My fence will look great again…and we are screwing in everything! I am a Fenceworks customer for life and will recommend you guys to everyone!
Aug 8, 2017
Beyond my Expectations
Just had a fence installed by Fenceworks!!!!!!!!! It's above and beyond my expectations ❤️. Absolutely LOVE the work that they have done and the QUALITY of the product is off the charts !!!! Would HIGHLY recommend them and their work!!!!!!!!!
Make An Appointment To See Our Showroom!
(610) 558-3339
Open Monday-Friday: 8am - 4pm
* VISIT OUR NEW LOCATION *
291 Stony Run Rd.
Spring City, PA 19475
Connect With Us
#Coronavirus #Fenceworks #COVID-19 - The Fenceworks team is actively installing fences and servicing our customers! We certainly have a regimented plan in place following the guidelines provided by the CDC and Pennsylvania government officials regarding social distancing to protect our customers and our employees during these complicated times...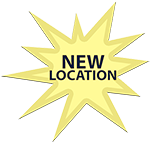 *Fenceworks Has Moved
291 Stony Run Rd.
Spring City, PA 19475
Copyright© 2020 Fenceworks LLC. All Rights Reserved.