Installation
Your animals are an investment and keeping them safe and secure is paramount. Fenceworks has over 25 years of experience making sure all of our clients' farms and animals are safe and sound. Whether it's a top horse breeding facility or the recreational horse farm, we can ensure the proper fence to fit every need. We also design customized pastures to fit the requirements of our clients' farms.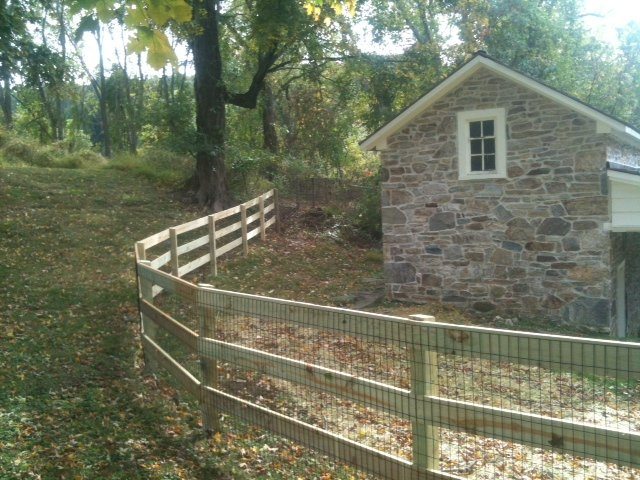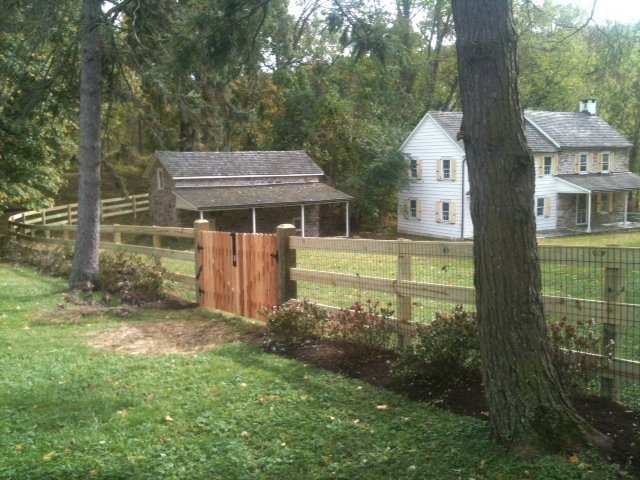 A Word about Horse Fencing
Horse fencing can be one of the most attractive features of a horse facility. But not all fence is suitable for horses. A fence should keep horses on the property and keep away nuisances such as dogs and unwanted people. Fences aid facility management by allowing controlled grazing and segregating groups of horses according to sex, age, value or use.
The true test of a fence's worth is not when horses are peacefully grazing, but when an excited horse contacts the fence in an attempt to escape or because he never saw it during a playful romp. The fence needs to be highly visible to the horse. Horses are far-sighted and look to the horizon as they scan their environment for danger. Therefore, even when the fence is relatively close, it needs to be substantial enough to be visible. The fence should be high enough to discourage jumping and solid enough to discourage testing its strength yet have some 'give' to it to minimize injury upon impact. Most importantly there should be no openings that could trap a head or a hoof.
In the matter of horse fencing it is best to use driven posts whenever possible. Driven posts are more rigid than handset posts whether the holes are hand-dug or drilled. The driven post is so secure because as it is driven into the ground the soil is highly compacted around the post resisting post movement.
Farm Fencing Photo Gallery
Stop by our showroom Monday to Friday, 7:30am – 4:30pm
Holiday Hours 2017:
December 25 – Closed
December 26 to 19 – 9:00am – 2:00pm
January 1 – Closed
Showroom:
1200 W. Street Road
West Chester, PA 19382

Showroom:
1200 W. Street Road
West Chester, PA 19382