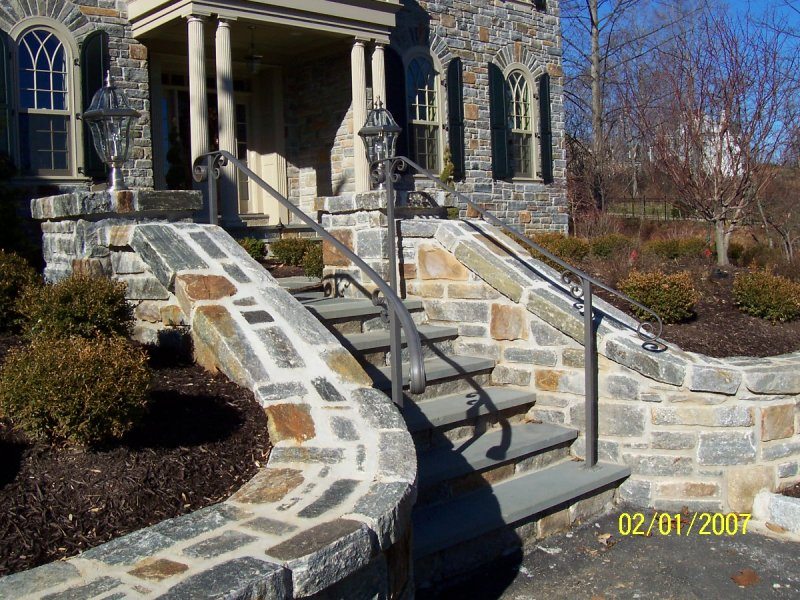 Stairways and walkways with more than two steps typically require railings by most building codes but that doesn't mean it has to hinder or distract from your property's design. When you consult with our experts, they'll be able to offer you a variety of solutions that not only serve their purpose but showcase the beauty of your home or property.
The railings we build are always customized to the job. With the variety of materials we offer, we have the ability to match and complement the existing stairs. As you can see in our photo gallery, we have done all sorts of jobs; from indoors to outdoors, balconies to decks.  Fenceworks will work to enhance your home or business with our railing designs, while always following building codes and keeping functionality in mind.
For commercial or residential applications, Fenceworks offers a wide variety of railing styles and colors for interiors and exteriors as well as can also fabricate any railing design to fit a client's specific needs.
Stop by our showroom Monday to Friday, 7:30am – 4:30pm
Showroom:
1200 W. Street Road
West Chester, PA 19382

Showroom:
1200 W. Street Road
West Chester, PA 19382