Wholesale Fencing Materials Grid Gallery
Make An Appointment To See Our Showroom!
(610) 558-3339
Open Monday-Friday: 8am - 4pm
* VISIT OUR NEW LOCATION *
291 Stony Run Rd.
Spring City, PA 19475
Connect With Us
#Coronavirus #Fenceworks #COVID-19 - The Fenceworks team is actively installing fences and servicing our customers! We certainly have a regimented plan in place following the guidelines provided by the CDC and Pennsylvania government officials regarding social distancing to protect our customers and our employees during these complicated times...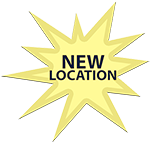 *Fenceworks Has Moved
291 Stony Run Rd.
Spring City, PA 19475
Copyright© 2020 Fenceworks LLC. All Rights Reserved.