Wood is one of our most popular materials here at Fenceworks. From the classic white picket fence, to a modern minimalist security partition, its versatility is nearly boundless. Fenceworks can design and fabricate any type of wood fence from a variety of woods. Whether a customer or landscape architect supplies the design, our state-of-the-art wood shop can produce or reproduce all designs. We have all the tools to replicate or create any unique pattern you can find.
Woods such as red cedar, cypress and pressure treated are all carefully chosen from premium vendors. Fenceworks' craftsmen will cut, shape, and assemble with the greatest care and unrivaled skill and precision.
Fenceworks can also supply your fence with our standard two coats of primer ready for your custom color. Pretreating your materials ensures durability and longevity as well as customizes it in colors or finishes that compliment your house or landscape design. Be sure your fence is Fenceworks-built for quality and beauty that will last for years.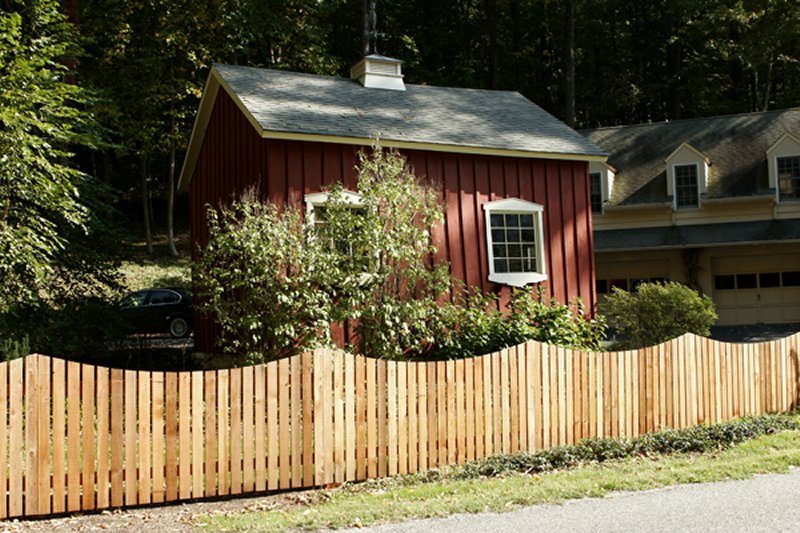 Wood Fencing Photo Gallery
Stop by our showroom Monday to Friday, 7:30am – 4:30pm
Showroom:
1200 W. Street Road
West Chester, PA 19382

Showroom:
1200 W. Street Road
West Chester, PA 19382