Terms and Conditions
 FENCEWORKS shall retain title to merchandise until invoice is paid fully in legal tender. All deliveries with balance due shall be paid at time of delivery.

 Installations shall be paid as follows: 50% deposit at signing of proposal and balance due at completion of job. If customer can not be on site at completion to pay the installer or salesperson at the FENCEWORKS office the balance will be due in five days after the job completion. All overdue balances will be subject to a finance charge of 2% per month on the unpaid balance.

 No merchandise shall be returned without first obtaining FENCEWORKS written permission and shipping instructions. A minimum re-stocking fee of 25% will be charged for any stock material. All non-stock material or custom fabricated material is unable to be returned. Buyer will pay the costs of shipping on all returns.

 FENCEWORKS shall be responsible for having primary underground services and public utilities marked using the One-Call service in the corresponding state. However, Customer shall be responsible for marking all private underground lines or obstructions including but not limited to sprinkler systems, pool lines, private utility lines, wires, piping, tree roots, etc. and any other obstacles to digging.  FENCEWORKS is not responsible for damage to any of the above unmarked lines.

 Should rock be encountered during installation, Customer agrees that there will be an extra charge at the prevailing rate for this type of work.

 Customer is responsible for the final placement of the fence on the property and for establishing the property lines. A survey may be required and is recommended.  FENCEWORKS is not responsible for establishing Customers' property lines. If installed fence is found to be on neighbor's property or not within legal limits, Customer will bear the costs of removing and reinstalling fence. It is imperative that Customer meet with the crew chief or estimator before installation begins to clarify the actual placement. Customer is also responsible for obtaining and paying for all necessary permits that are required in their township including those pertaining to fence heights, spacing, pools, etc.

 All fences will be installed to the contour of the existing ground unless otherwise agreed to in writing or specified on the proposal.

 If FENCEWORKS is prevented from carrying out the herein contained provisions by reason of war, strike, epidemic, fire, hurricane, flood or embargo or any cause beyond its reasonable control, Seller shall be excused from making deliveries or installations as required by this contract.

 FENCEWORKS warrants all installation work to be free from improper workmanship for a period of one (1) year. FENCEWORKS agrees to correct or replace, at no cost to the Customer, any and all work which was improperly installed.

Wood fencing does not have any warranty. Wood is a live, natural product and we cannot control nor can we warrant warping. Manufacturer warranties are valid on aluminum and vinyl fences.

This contract may not be terminated or modified orally.  All requests for changes must be in writing and agreed to in writing by an authorized representative of FENCEWORKS and the price will be adjusted accordingly. If this contact is canceled after the material has been ordered and received at our facility, Customer will be responsible for payment and picking up of the material.

This contract shall be governed by and construed according to the laws of the Commonwealth of Pennsylvania.
Refund Policy
No merchandise shall be returned without first obtaining FENCEWORKS written permission and shipping instructions. A minimum re-stocking fee of 25% will be charged for any stock material. All non-stock material or custom fabricated material is unable to be returned. Buyer will pay the costs of shipping on all returns.
If a job is cancelled prior to material being order a full refund of the customers deposit will be issued. If material has been ordered, customer is responsible for the material.
Privacy Policy  (w/ secure form of payment disclaimer)
Privacy Notice
This privacy notice discloses the privacy practices for https://fenceworks.net/. This privacy notice applies solely to information collected by this website. It will notify you of the following:
What personally identifiable information is collected from you through the website, how it is used and with whom it may be shared.

What choices are available to you regarding the use of your data.

The security procedures in place to protect the misuse of your information.

How you can correct any inaccuracies in the information.
Information Collection, Use, and Sharing
We are the sole owners of the information collected on this site. We only have access to/collect information that you voluntarily give us via email or other direct contact from you. We will not sell or rent this information to anyone.
We will use your information to respond to you, regarding the reason you contacted us. We will not share your information with any third party outside of our organization, other than as necessary to fulfill your request, e.g. to ship an order.
Unless you ask us not to, we may contact you via email in the future to tell you about specials, new products or services, or changes to this privacy policy.
Your Access to and Control Over Information
You may opt out of any future contacts from us at any time. You can do the following at any time by contacting us via the email address or phone number given on our website:
See what data we have about you, if any.

Change/correct any data we have about you.

Have us delete any data we have about you.

Express any concern you have about our use of your data.
Security
We take precautions to protect your information. When you submit sensitive information via the website, your information is protected both online and offline.
Wherever we collect sensitive information (such as credit card data), that information is encrypted and transmitted to us in a secure way. You can verify this by looking for a lock icon in the address bar and looking for "https" at the beginning of the address of the Web page.
While we use encryption to protect sensitive information transmitted online, we also protect your information offline. Only employees who need the information to perform a specific job (for example: billing or customer service) are granted access to personally identifiable information. The computers/servers in which we store personally identifiable information are kept in a secure environment.
Links
This website contains links to other sites. Please be aware that we are not responsible for the content or privacy practices of such other sites. We encourage our users to be aware when they leave our site and to read the privacy statements of any other site that collects personally identifiable information.
If you feel that we are not abiding by this privacy policy, you should contact us immediately via telephone at (610) 756-7712 or via email at [email protected]
Open Monday-Friday: 8am - 4pm
* VISIT OUR NEW LOCATION *
291 Stony Run Rd.
Spring City, PA 19475
Connect With Us
#Coronavirus #Fenceworks #COVID-19 - The Fenceworks team is actively installing fences and servicing our customers! We certainly have a regimented plan in place following the guidelines provided by the CDC and Pennsylvania government officials regarding social distancing to protect our customers and our employees during these complicated times...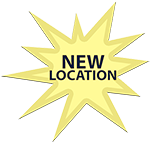 *Fenceworks Has Moved
291 Stony Run Rd.
Spring City, PA 19475
Copyright© 2020 Fenceworks LLC. All Rights Reserved.